I'd like to propose an idea for a new thread...we've all seen plenty of period photos with MGB's lurking in the background, but I would like to propose a thread were we start a collection of clear, period photos where the B is the main focus of the pic so that it gives some insight into things like original panel fit, paint finish, interior appearance, engine compartment details, etc.
We've all had conversations with people who will continue to insist that these cars were assembled by farsighted chimpanzees, and of course, there are plenty of highly original cars that prove this is not true. I think there would be a lot of value in documenting what level the factory took these cars to. Since Skye already has an 'Originality Reference' thread where we can post modern pics of highly-original cars, so I would propose we try to stick to period pics in this thread.
I'll start us off with a late-1966 picture of my Tartan Red roadster, and a period pic of an Iris blue roadster that I found on Moss.com....it's a pure coincidence that both cars are being washed by their original owners in the pics...that is certainly not a requirement of this thread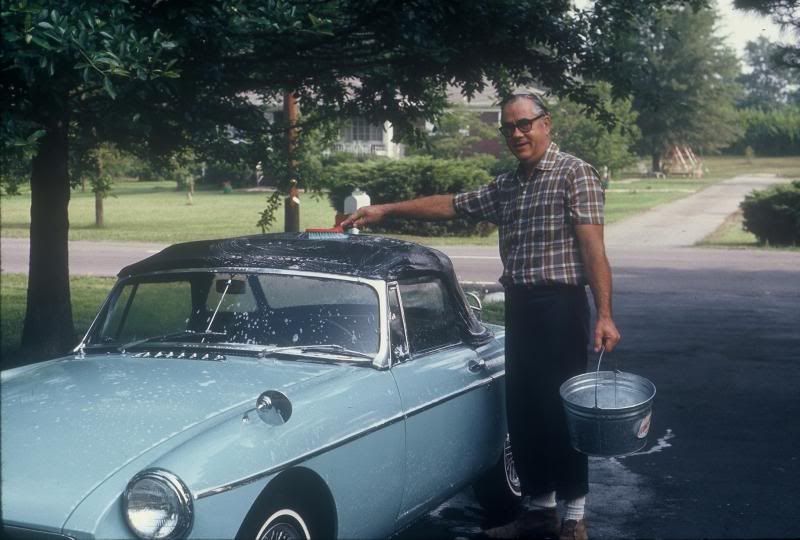 Edited 4 time(s). Last edit at 2013-06-23 02:40 PM by Benny.