I recently picked up this driveline from a fellow member.
My plan is to install it into this 1972 Midget.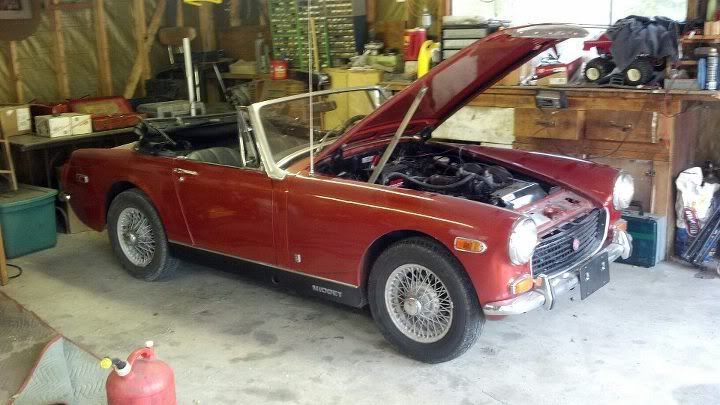 I was able to buy the engine, trans and most of the needed parts. I just purchased the rest of the clutch parts. I am getting ready to start the teardown of the Midget. If anyone needs a good running 1275 with a 4spd pm me. Can see/ hear run and will be able to drive for the next few weeks. Then you;ll only be able to hear it run(Plan to bolt to a pallet.). Price is Best offer.