4 hrs today kicking some butt.....
cut away the rust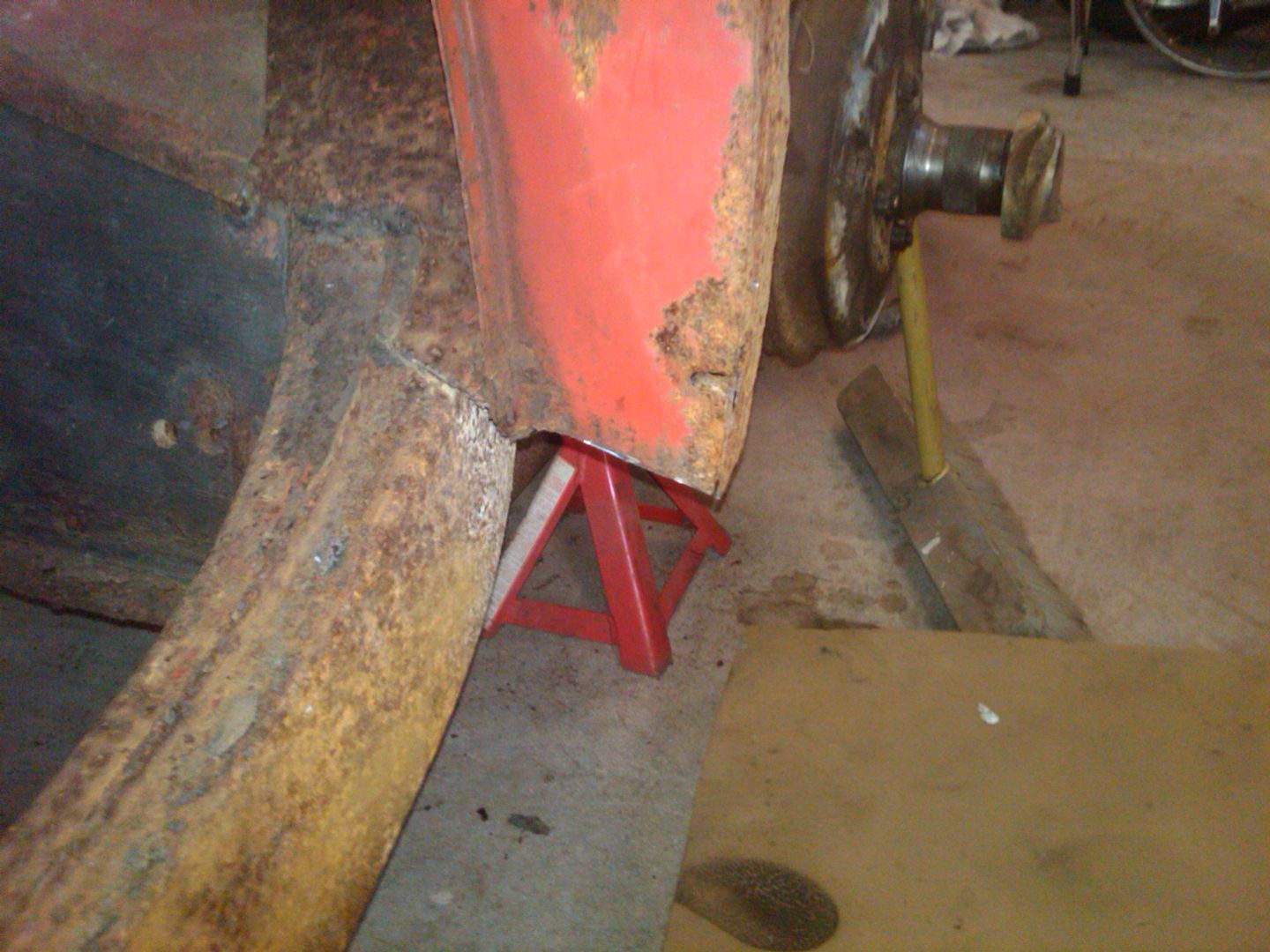 the template to make the part, i am not sweating the bottom length and i am making to too long on purpose and will trim it later
this is the offset flange
here is the back side primed with cold galvanizing compound you can weld through this but it really sparks alot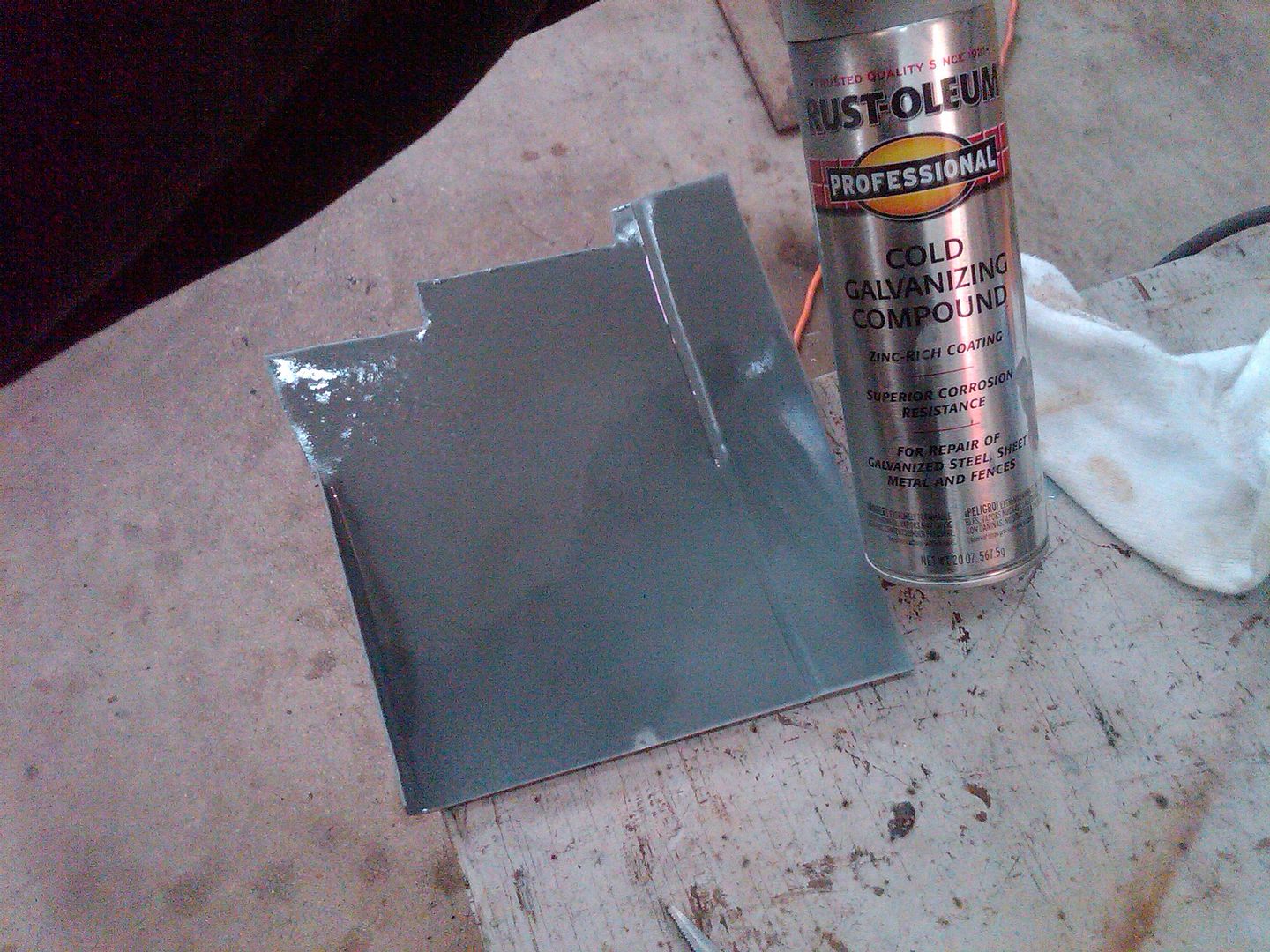 while the paint is drying i removed all the body bolts and was surprised how easily they came out and the rear body mount is in great shape
the front needs some work though
made up new piece and primed it with weld through primer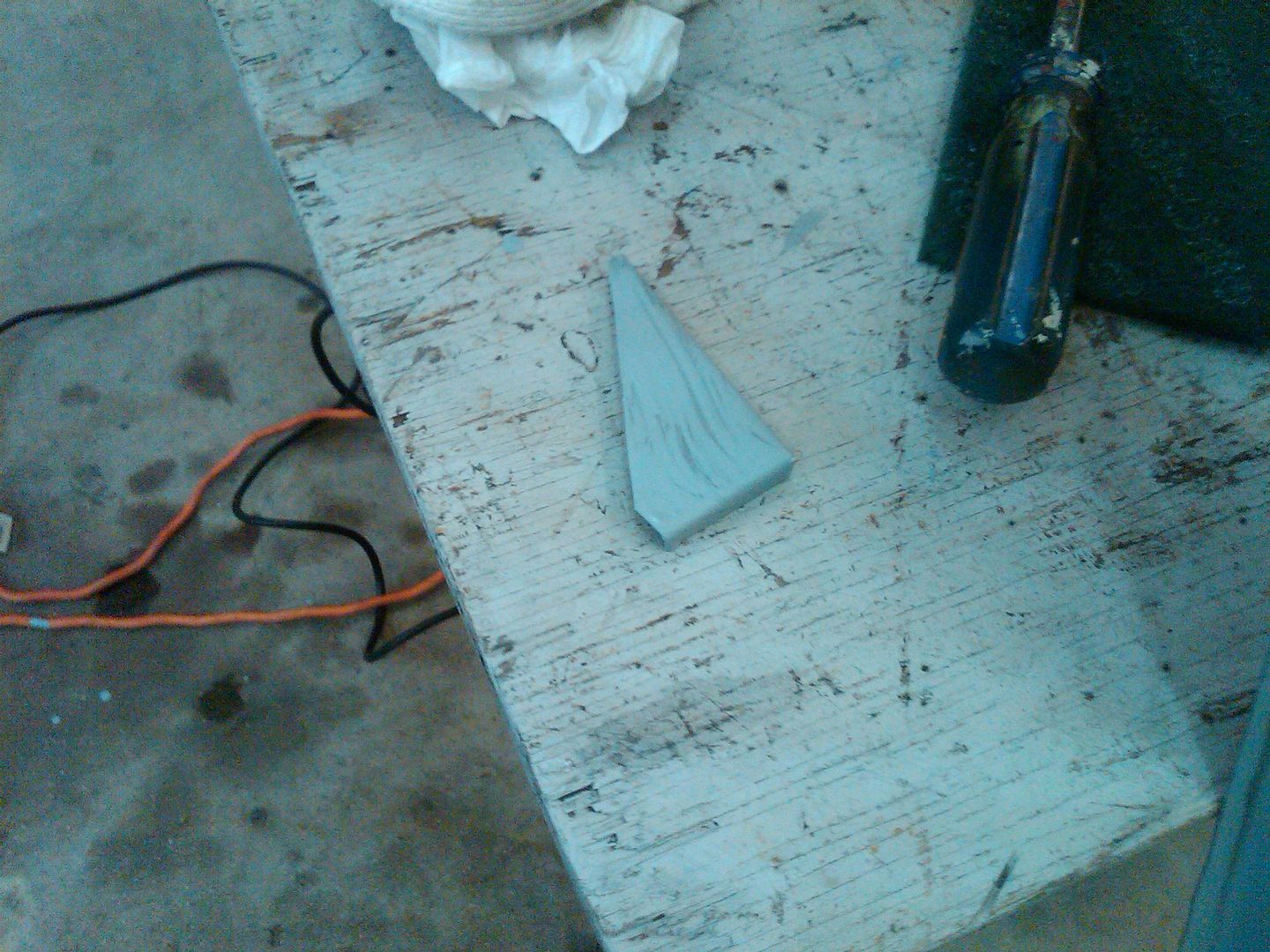 while thats drying i went ahead and removed the rusted out section
same trick i ground off the old spot welds. what looks like holes is actually shiney metal
after everything is cut away the new piece is made and flanged and primed
and welded in place one step closer to being done...
Edited 2 time(s). Last edit at 2013-03-03 03:24 PM by bobs77vet.