Added the ADDCO front sway bar the other day. Pretty easy install, but was not a direct bolt in as would be easy for the beginner.
Sway bar end links replace the outer lower control arm bolt, which will need to be drilled out to 3/8" to accept provided hardware. The bracket hole (outer control arm hole) need to be modified. The hole in the provided bracket is drilled center of the face, well considering the bracket is on tall enough to fit in the channel of the A-arm pice, the holes will not line up, so I had to oblong the bracket hole, or ream the A-arm hole, which would of eliminated the lower metal piece between the A-arm's.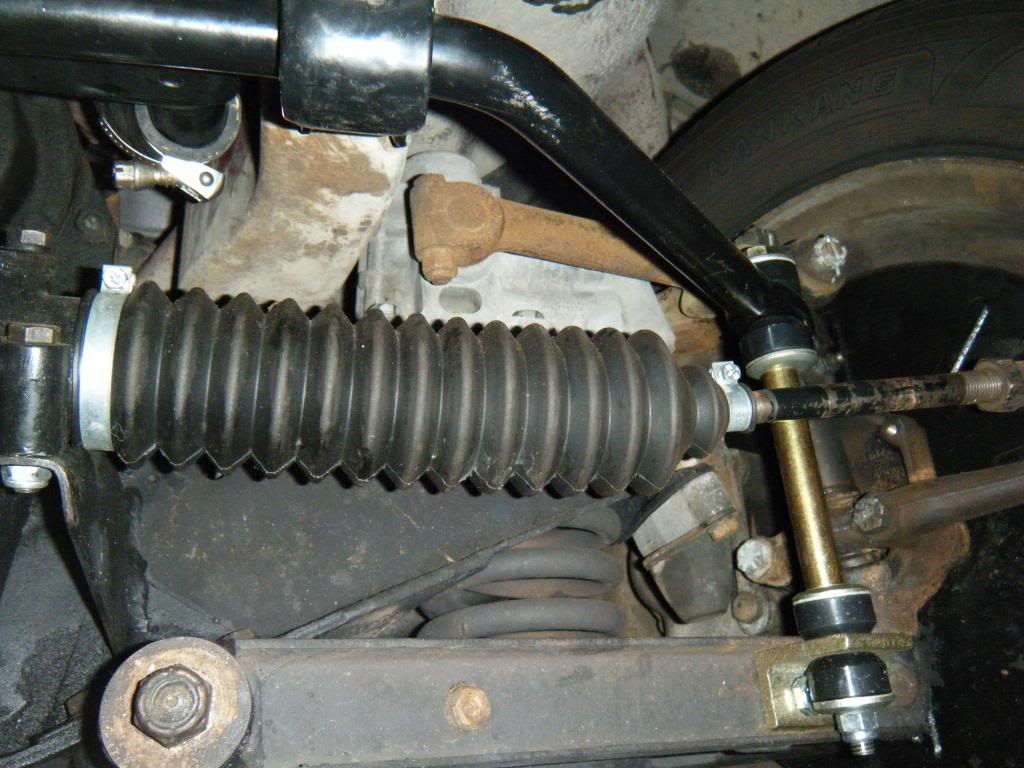 Sway arm frame mounts- the directions say to use provided frame holes, well even with slotted mount holes I couldn't find two holes the lined up. So I bolted up the end links, little loose, and found one hole on each side that lined up with the end links vertical, and drilled and tapped one additional hole for each frame mountWell, actually, drilled and used some self tapping 5/16" bolts. BUt they worked too.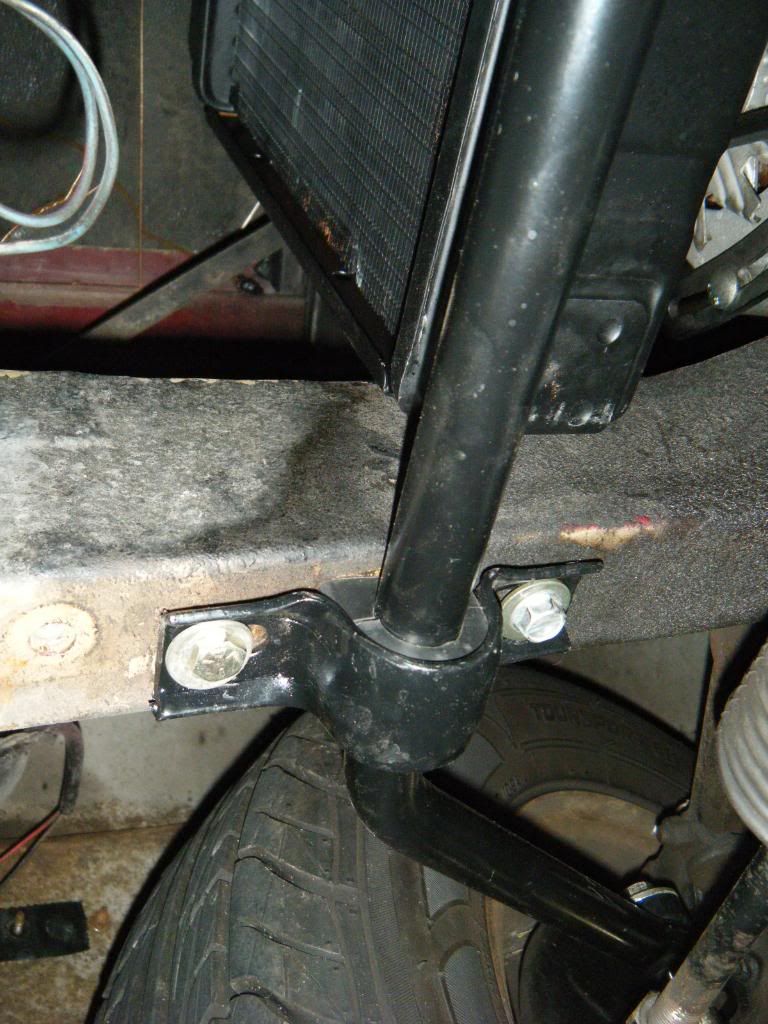 Looks good and really adds to the driving fun, not to tight, adds a little bit more stiffness to the ride, bet well worth it. Might not even need the rear bar, haven't ordered it yet but do have a stock one that I paid 10 bucks for. Will have to see what happens after she gets the 1" drop.
---
current changes-
Delco 63 amp alternator, Energy/Prothane suspension bushings, front to rear, JVC deck with IPOD controls, new Moss radiator, ADCO front 7/8" sway bar, OD black label trans, chrome bumper conversion, tan leather interior, AA wire block.
future mods-VTO 8 spoke 15x6 wheels (on order)
Aquired parts-
snug top