Chris Williams' Journal
Home Page:
Chris W
Gosford, NSW, Australia
Total Posts: 219
–
Latest Post: 2018-02-26
Table of Contents
Chris W
— Posted on
The MG Experience
Monday December 11, 2017 2:37 AM
In a previous entry I mentioned that I ordered a new master cylinder for the brakes. When I rebuilt the brakes a few years ago I cleaned up the old square metal MC and painted it with POR15 - silver. Came up ok and looked ok at the time. However, Id noticed lately that the finish had deteriorated and it had started to rust around the cap.
I'd decided to replace it with a new one some time ago but had not gotten around to it.
Now seemed a good time to do that.
Anyway it turned up quite quickly only a couple of days after I'd ordered it. So as I was still waiting on other bits to continue the brakes I started to work on replacing the old square MC.
It's an absolute bugger to get to the bolts and the connections around the pedal box but I took off the first bit of the brake line as well and with a little work I was able to get the old one out. The shelf under the MC was in bad shape and it had started to rust as well.
I got in there with a large screwdriver and scraped off as much of the rusty stuff of as I could, then I remembered how I'd cleaned out the rusty passages on the boat when I replaced the bellows a few years ago.
I'd made up a bunch of spring steel rods about 6" long and brazed them together a bit like a bunch of flowers. When that was held in a drill it worked really well scabbing out rust and paint and I used it again here to good effect.
I used some rust dissolver to neutralise any remaining rust and after it was dry gave it a good flood of Penatrol. Left it for a few days to dry and this morning gave it a good brush with some black epoxy paint.
Here's a Picture of the new MC.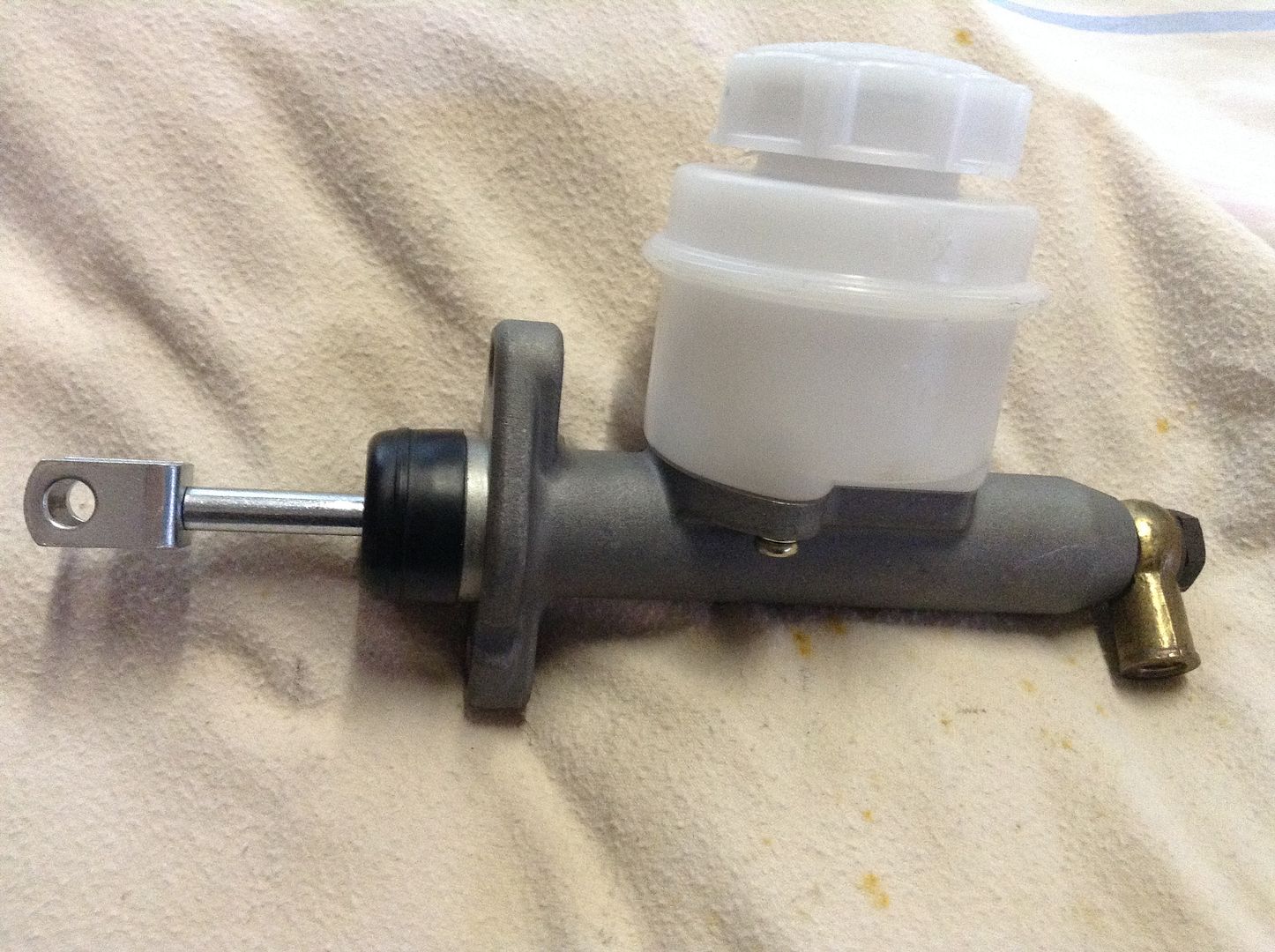 And here's two pics of the area under the MC after painting this morning.
It looks daggier than it actually is.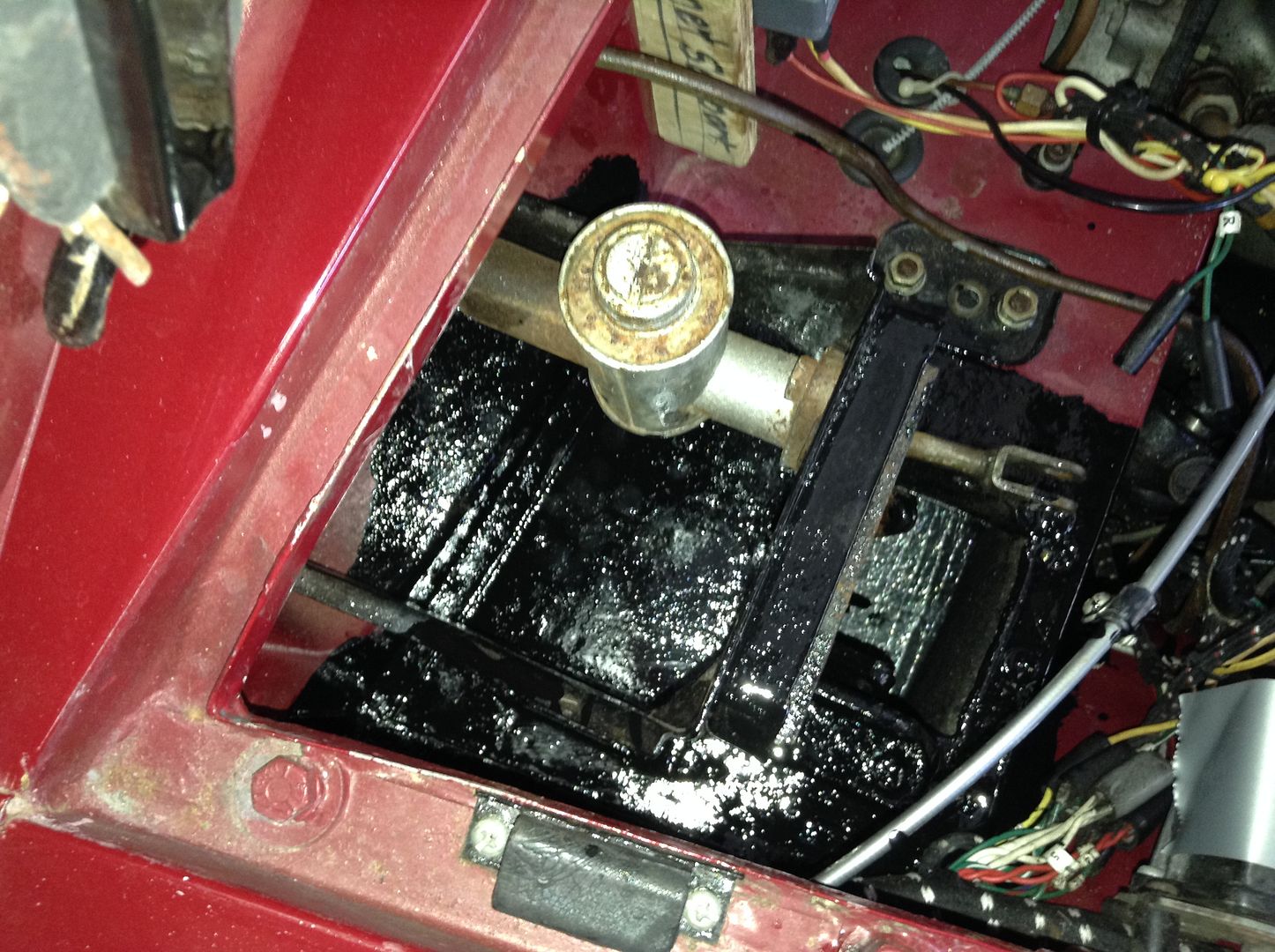 I cleaned up the brake line to the first junction as well and gave it a coat of epoxy Black.
Here's a picture of that after it had dried as well.
That was last Friday. (Except the painting of the shelf under the pedal box - that was this morning.)