Chris Williams' Journal
Home Page:
Chris W
Gosford, NSW, Australia
Total Posts: 219
–
Latest Post: 2018-02-26
Table of Contents
Chris W
— Posted on
The MG Experience
Friday November 24, 2017 6:50 PM
The pressing of the new hubs is done. Went fairly well with one issue. When I decided to use the lengths of 1/2"x 2", I checked the length of them against the lengths of the axles and reckoned I had plenty of length. What I hadn't considered was how much space the bottle jack took up and when it came time to set it all up in the frame the side rails were too short by about 4". So then there was some time used making extenders. My supply of steel and bits and pieces is getting a bit low and the only thing I could find to use was some 1"x 1/4" flat bar. By the time I'd drilled a 5/8" hole for the bolts it was too weak and both of them broke out under the stress.
I searched about and found a few pieces of 1" x 3/8" having to weld 2 pieces together to get the second piece. But these worked fine and I was able to do the second side as well. tonight. The second side went a bit easier than the first one.
Here's the right side done ready to go back on the car.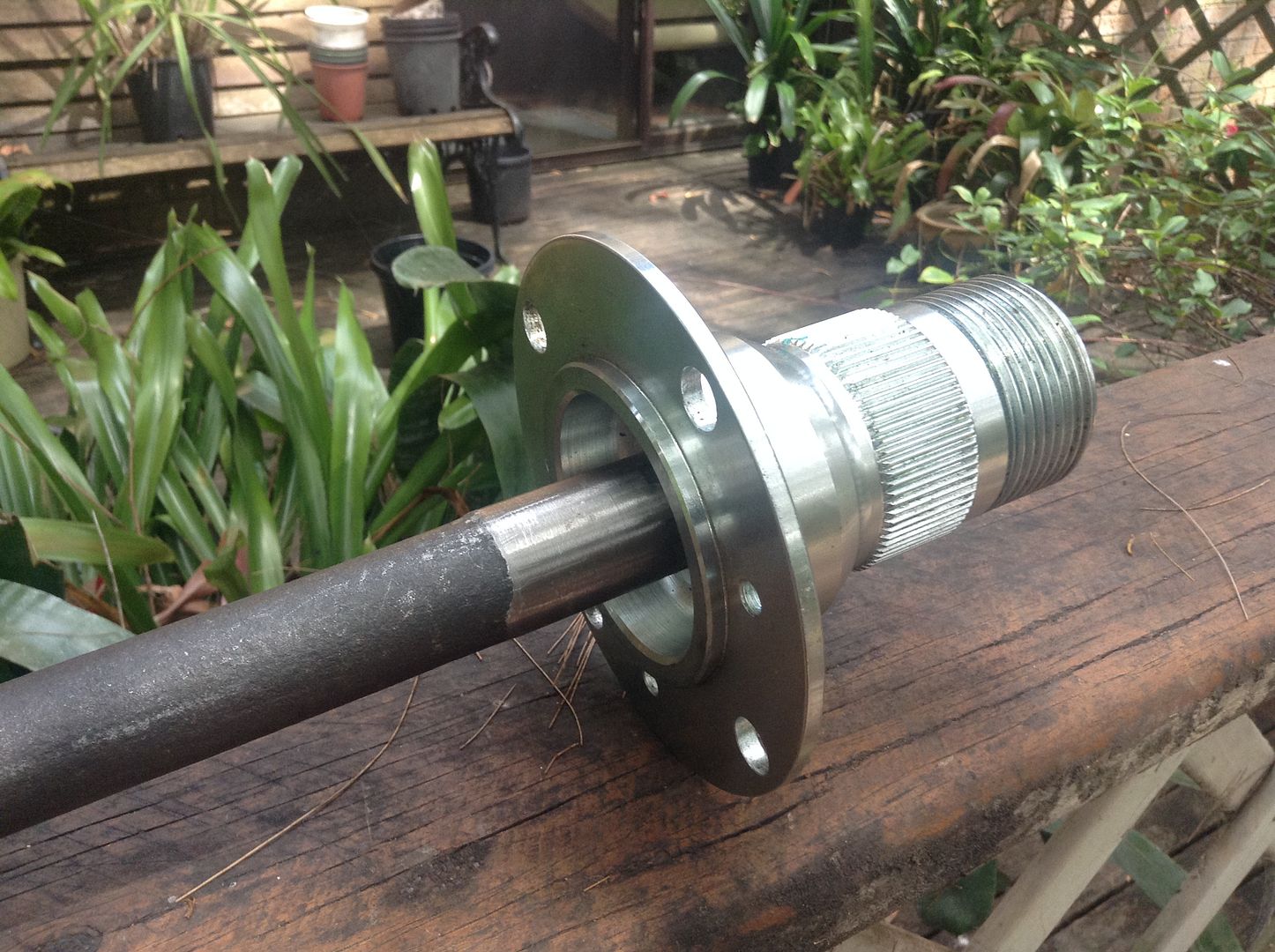 The plug in the end I just welded the hole I'd drilled to get them out up and reused them.
I should have both sides back on the car tomorrow.
One thing with the kit I should mention is covered by the following photo: