Dear Forum,
The recent resurfacing of one of the many threads discussing the availability of 13" performance tires has got me thinking of buying a set of... something. I have been using 155/80-13 tires since i bought this crate, I have used Milestar, Douglass, and one other brand. They are all "all season" tires and offer little in the way of grip under good conditions and nearly none in wet conditions. (One particular example: there is a curve on Bouquet Canyon Road near the Big Oaks Lodge that, when moist, will break the rear end loose suddenly under moderate speed. I have to creep through to maintain control. It's shaded often so some amount of thin algae may be a contributing factor.) I have wiped them bald with spirited driving on curvy rural mountain roads. I am tired of them.
In order to finally buy new wider tires I need to know which ones would be a clear improvement, and which ones will fit within my square rear fenders.
So, I decided to take some measurements. Please check my work and let me know what else I should consider.
I want to move to a performance (or as close as possible) 175/70R13 tire. Which wheels should I use? I have two sets to choose from.
Wheel set one:
JBW minilite copies. These are popular wheels. 13x5, 4 inch backspace. .79" offset. So they say. I use these, shod with Douglass Xtra Trac II 155/80R13 tires, 22" O.D., section width 6-1/4".
Wheel set two:
Freakin' Awesome Libres!
13x5, 3-3/4 backspace (measured). Love these. found them after I bought the JBWs. These are shod with old (unsafe) Futura Euro 165/70R13 tires, 21.5" O.D., section width 6-1/2".
I am ignoring the clearance of both wheel/tire combos because I have plenty of clearance as is. See pix. The Douglass's show no sign of contact with the fender lips.
Rear clearances were measured at the interference points.
Wheel JBW & 155/80 Libre & 165/70
RR Outside 3/4" 1.0"
RR Inside 5/8" 1/2"
LR Outside 3/4" 3/4"
LR Inside 5/8" 1/2"
The effect of the smaller backspacing of the Libres compared to the JBWs can be seen.
If a 175/70 section width is 7" (1/4" wider each side than the Futuras), and those are mounted on the awesome Libres, I might have an inside clearance between spring clamp and side wall of only 1/4" when the care is not moving. Differential shift side to side could close that clearance completely. That would be bad. However, the damage would be on the insides of the tires and out of normal sight and, I assume, probably not structurally significant.
The 175s on the JBW wheels, again assuming a 7.0" section width (3/8" wider each side than the Douglass), would result in the same minimum of 1/4" static.
Huh. No clear winner. Gets worse if the 175 is wider than 7.0, like the nice Pirelli Centurato CN36 (7.1&quot
. The smaller OD of the 70 series tire means the suspension travel until possible tire to fender lip contact range is larger than the 80 series tire. I could maybe use spacers to get some clearance for the spring clamp? Are .2" spacers available?
Question: Is it possible to move the spring clamp to gain some clearance?
Question: How much side-to-side differential movement can be expected in spirited driving (rubber bushings)?
Question: How typical/untypical are my measurements compared to yours?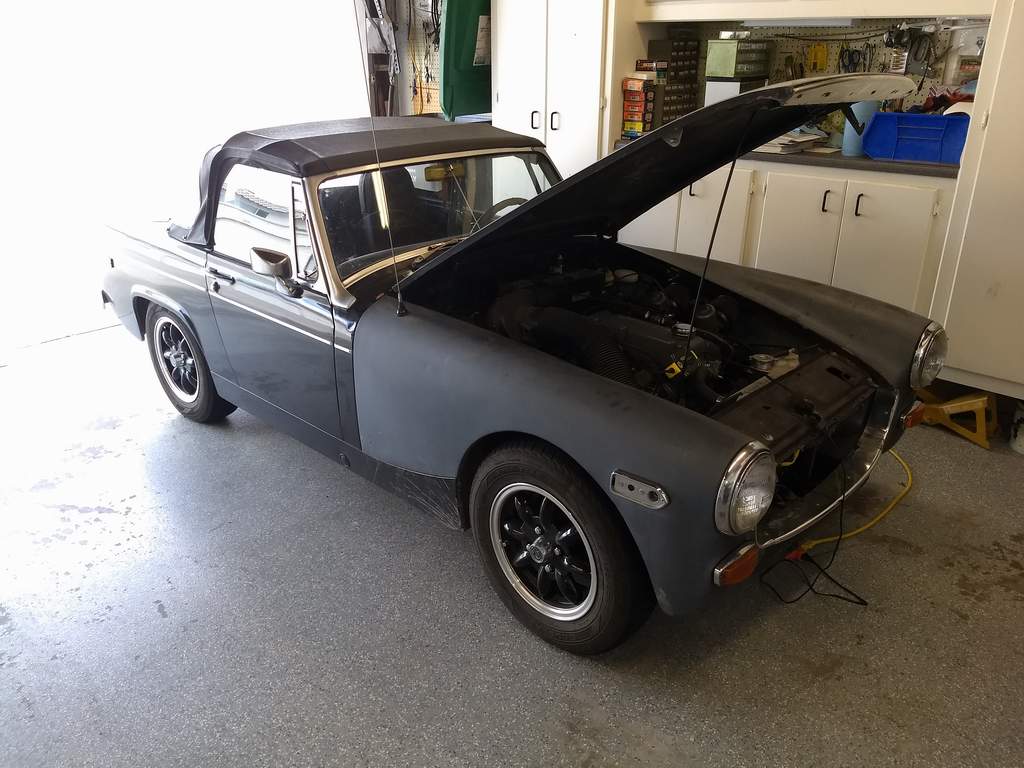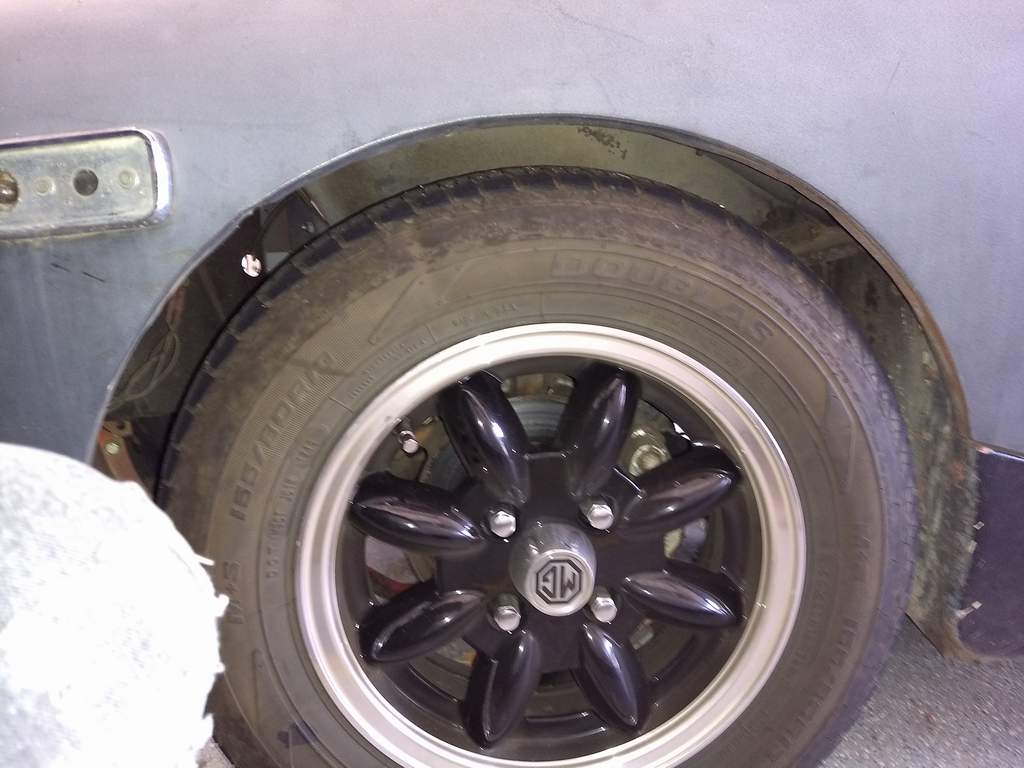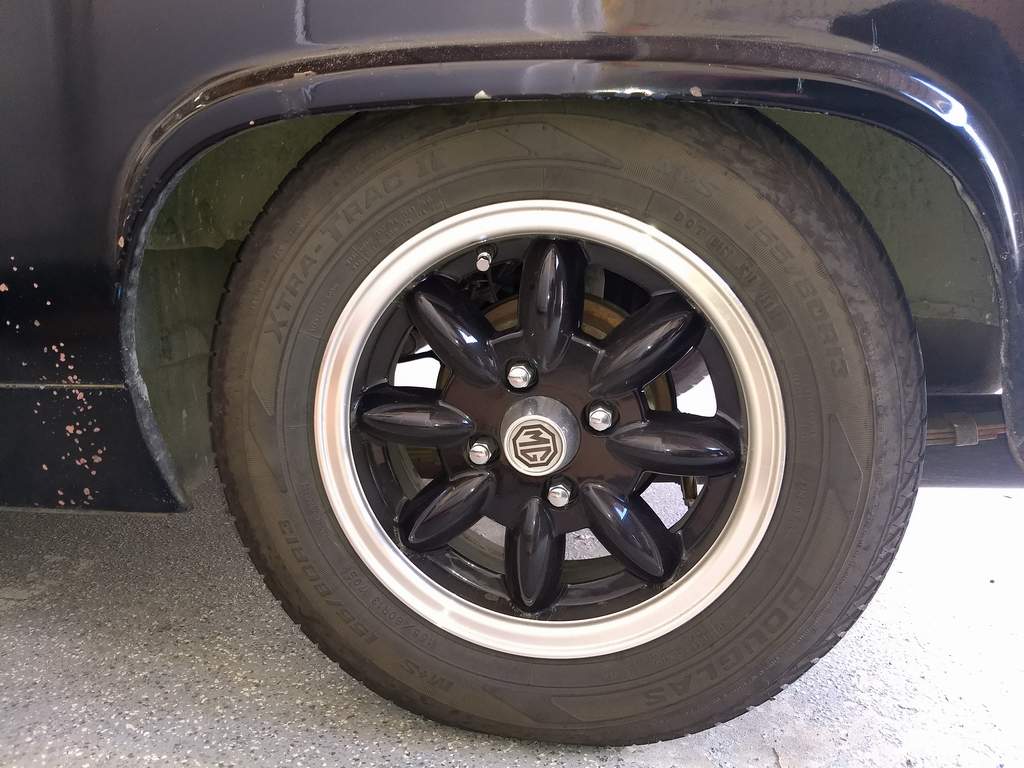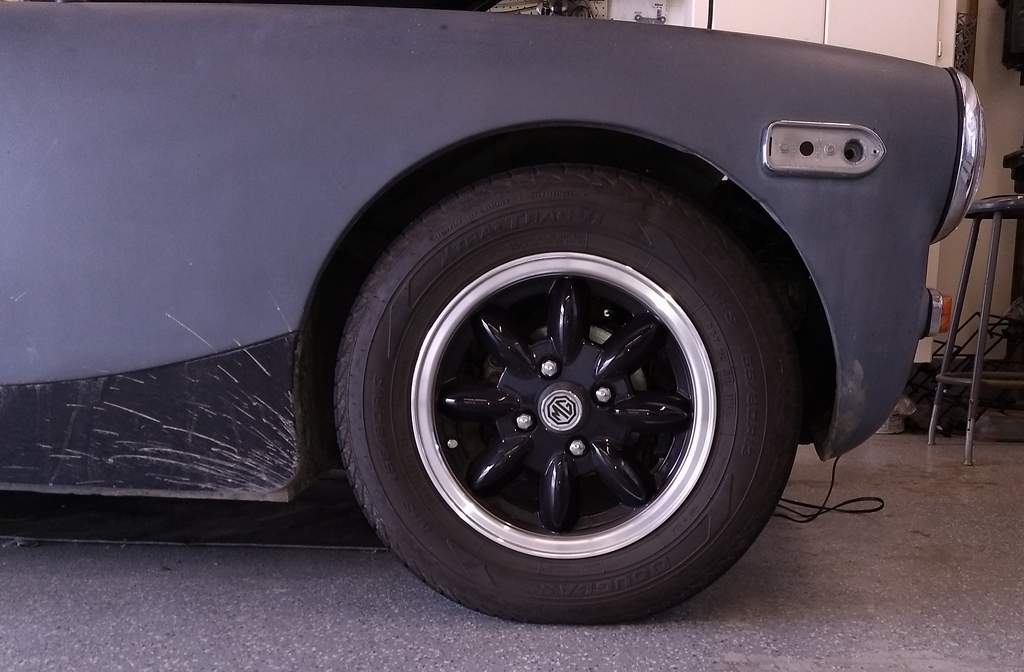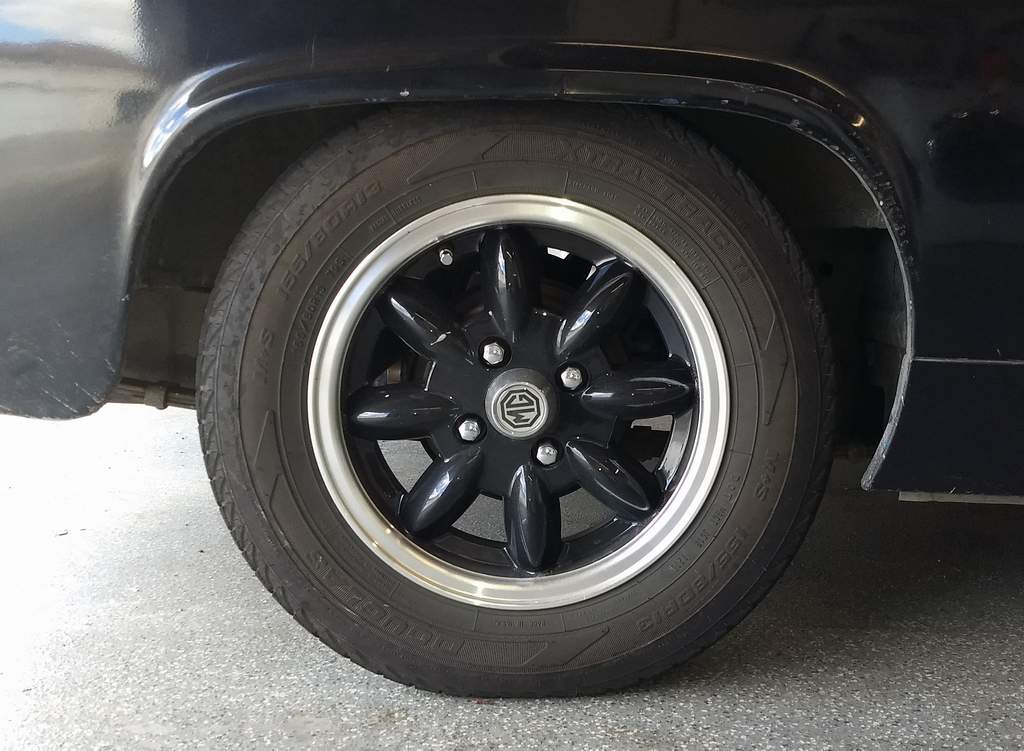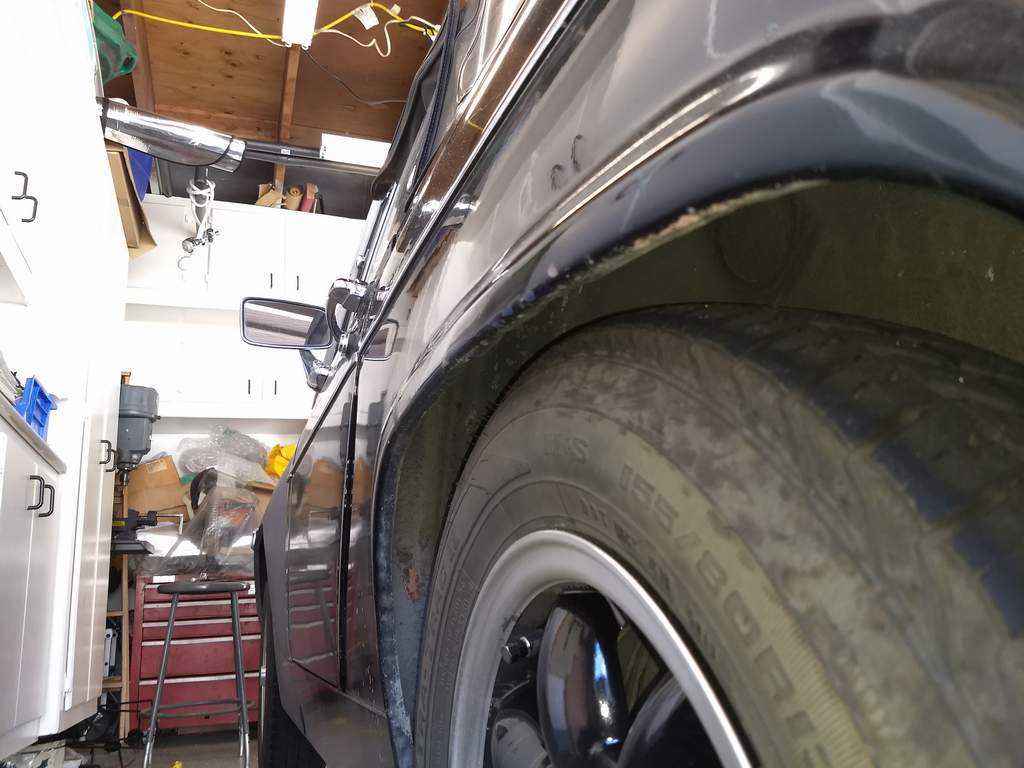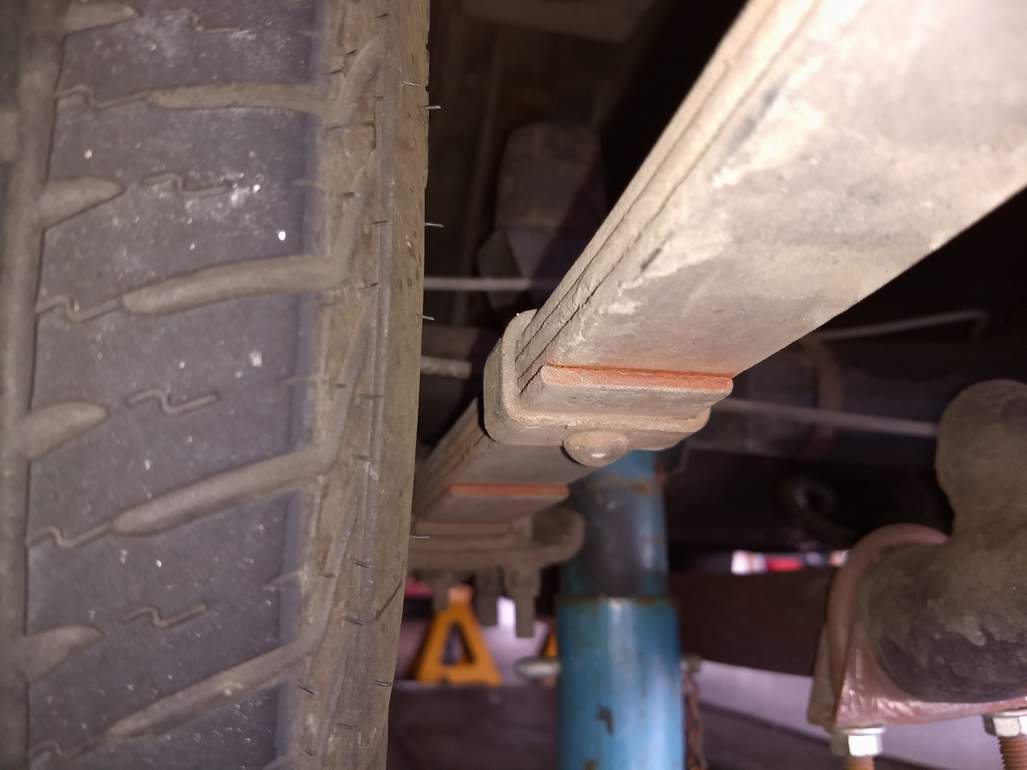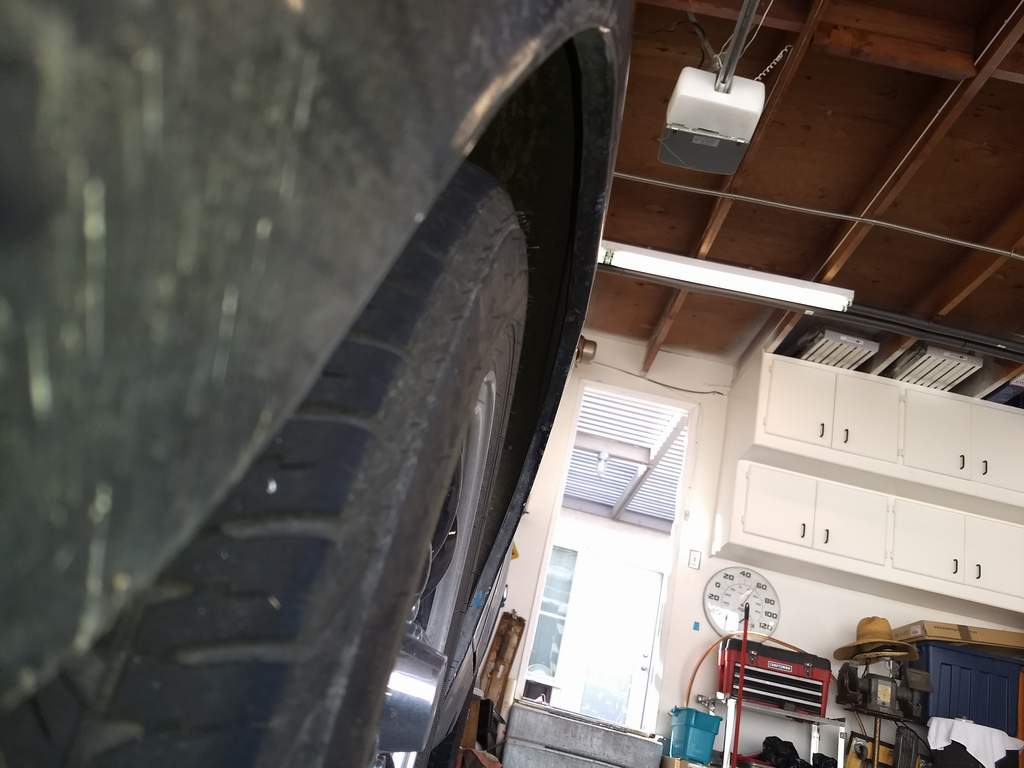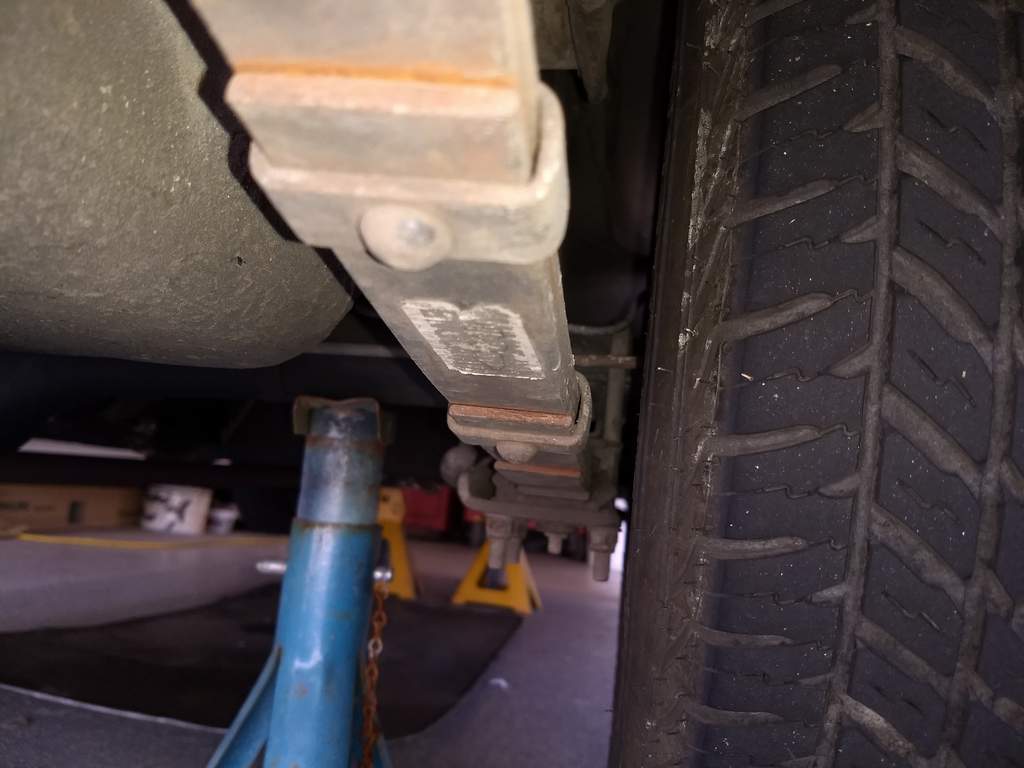 ---
1969 MG Midget with Datsun A15/5 speed